Gallery Ferrari Formal Wear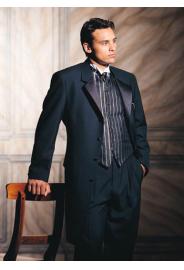 Style: Lincoln

Four button high cut maverick style jacket with silk notch lapel and squared off pocket flaps. Teams up well with a high cut vest and cravat.
If you are interested in consulting Ferrari Formal Wear for your wedding needs please visit their website by using the link below.
Subscribe news Letter for special offer & news!