Featured Provider Cake That!
Listing Category:
Business Name:
Cake That!
Address:
Alderley
Phone:
0404 388 219
Website:
Business Hours:
NA
Services Description:
Cake That! developed from owner Sarah-Jane's love of cake design and creation. From sweet beginnings making wedding and special event cakes ten years ago her business grew rapidly from demand from family and friends (and their friends, and their friends...). Cake That! has now grown into a successful, well developed business for the greater public to enjoy.
Sarah-Jane has extensive experience as a Chef, having spent over eight years at one of Brisbane's Premier 5 Star Hotels.

Cake That! offers dream cakes at affordable prices as well as designer cakes to suit every budget. From simple iced cakes with fresh flowers, to lavish sugar centerpieces. Get your guests talking with a creative design from Cake That!

Cake and Bomboniere packages are available from $7 per head.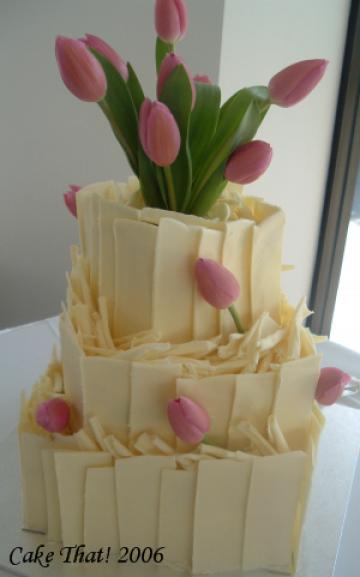 Subscribe news Letter for special offer & news!